Our Team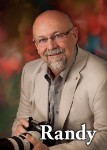 Randy
Master Photog, Cr., C.P.P., Okla Fellow, SPI Fellow – Randy is an award winning photographer who holds both the Master of Photography and the Photographic Craftsman degrees from the Professional Photography of America and is a P.P.A. Certified Photographer. He holds the Grand Fellowship from the Professional Photographers of Okla. He is a Fellow from the High School Senior Photographers International. In 2015, Randy earned the Professional Photographers of America's Imaging Excellence Award for his contribution to the National Loan Collection. He was one of only twenty one recipients from around the world. Before becoming a photographer, he was a high school art teacher for 10 years. He uses his art training to produce images that sets him apart.
Chasity
Master Photog, CPP – Chasity holds the Master of Photography Degree from the Professional Photographers of America and is a P.P.A. Certified Professional Photographer. She holds an Associate Fellow from the Professional Photographers of Oklahoma. She was the Oklahoma Photographer of the Year from 2009 to 2012. In 2014 she was one of the USA team members in the World Cup of Photography. She has several photographic prints accepted into the PPA National Loan Collection. Chasity has worked at Taylor Made Photography for over 12 years, and continues to compete in local, and national photographic competitions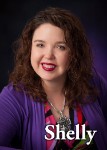 Shelly
Shelly has been a Portrait Consultant at Taylor Made for over 20 years. She has a degree in Education from Southern Nazarine University.
Adam
Adam has been our Digital Production Manager and Copy & Restoration Artist at Taylor Made for 3 years. He holds a degree in Graphic Design from Oklahoma State University, a degree in Organizational Leadership from Central Bible College, is an Ordained Minister, and is working towards becoming a Certified Professional Photographer from PPA.